Inxpect is a young tech company with an extraordinary team and corporate culture, which have allowed the company to develop the most advanced safety radar in the world
2015
The safety radar era begins
In 2015, Luca Salgarelli, the CEO of Inxpect SpA, had an inkling about the possibility of using radar for applications no one had ever considered before. Radar technology has numerous advantages with respect to other technologies, because it can operate natively in 3D in difficult conditions. He therefore decided that it was the right time to invest in researching the best fields of application.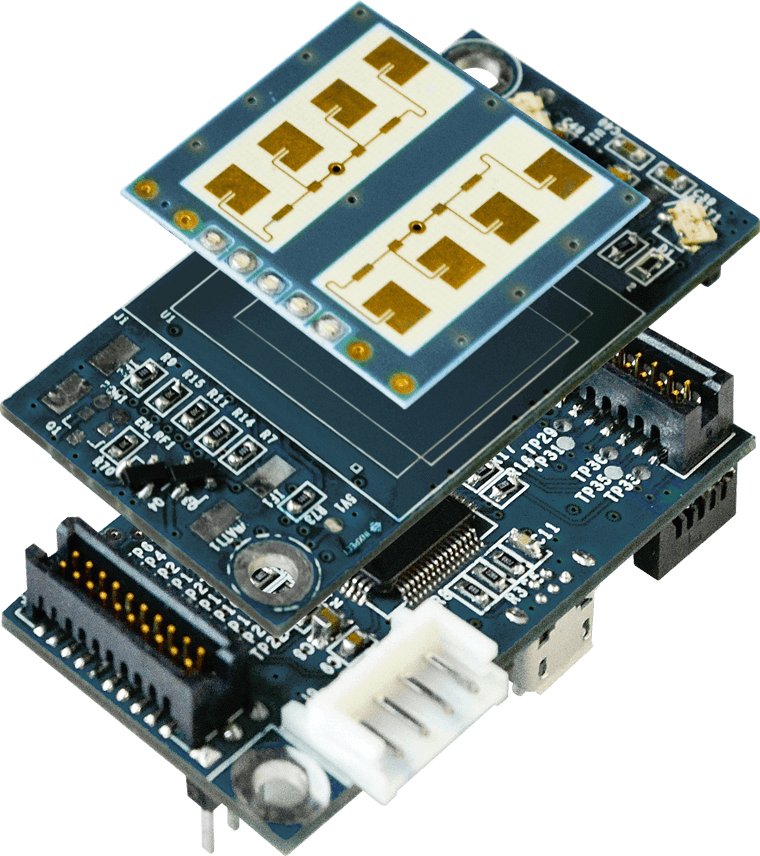 Inxpect gathered the best radar experts from Italy and abroad to create a one of a kind team with all the necessary skills for developing intelligent radar sensors. Professionals in hardware, software, digital signals management and others, worked side by side to develop a technology that no one had ever mastered before at such a high level.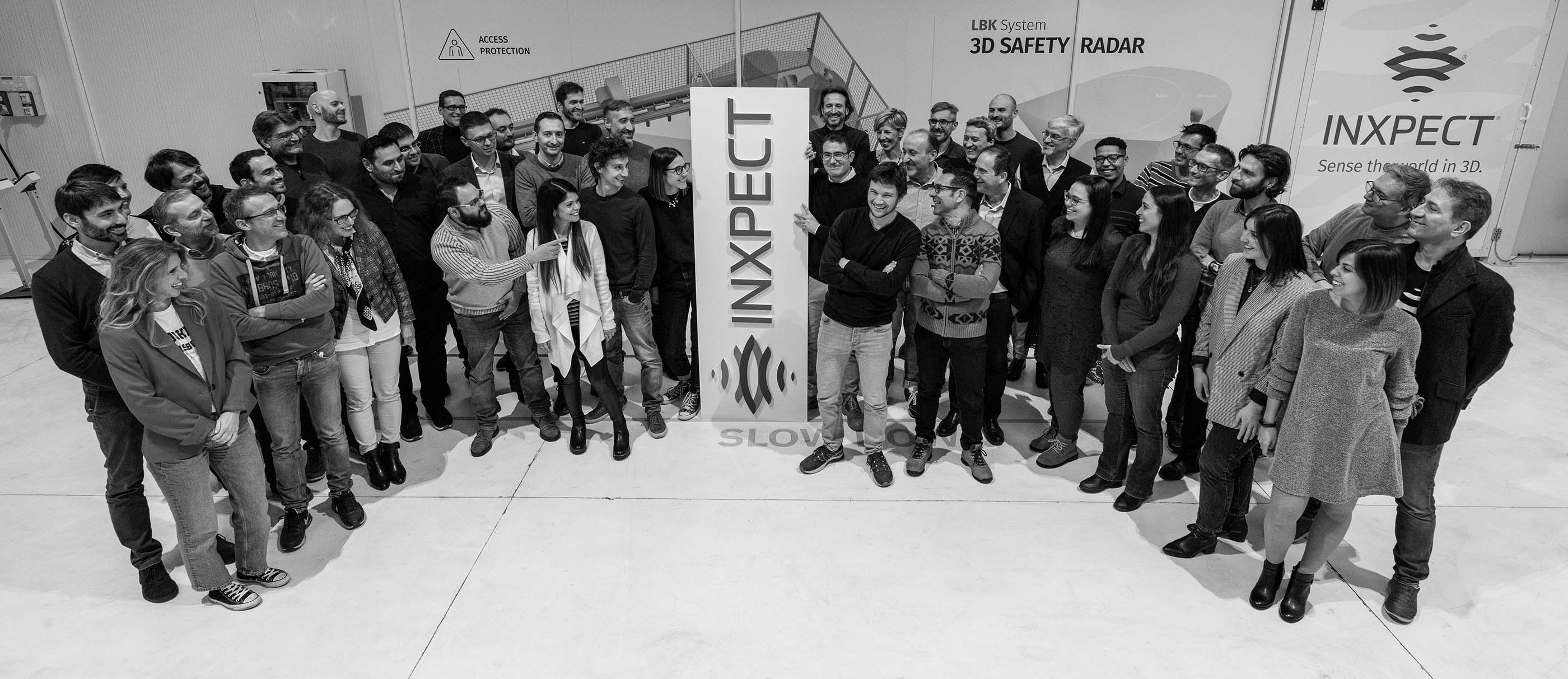 The centrality of the human person
The quality of work, especially on the safety front, as a fundamental aspect of both personal and business growth
The establishment of the principles of personal accountability, competence and responsibility
Environmental protection and sustainable development
Ambition
To contribute positively to the world and the society we inhabit.
Openness
To change, diversity of opinion, technology, the possibility of making mistakes, as a pillar for knowledge and value.
Multiculturalism
Respecting the roots and social conventions of everyone who works at Inxpect, integrating various expressions of culture, from humanistic to technological.
Transparency
To never disconnect ourselves from the context in which we operate.
A corporate culture focused on technology
At Inxpect, we live and breathe technology
Passion is what guides our team, a passion that continues to grow from month to month: that is the driving force that makes anything possible, and that made Inxpect the first company in the world (and the only one to date) to create a SIL-certified safety radar system.
Wide-ranging knowledge of the market
We have in-depth knowledge of the global safety market. We know all of its demands and secrets. We know what different industries need and we are here to change the idea of safety from how it is perceived today to bring it to a totally new level. Inxpect is an international company with offices in Italy, Spain, Germany, North America, China and with future plans to have a direct presence in many other countries.
6000+
working installations
22+
active patents families
15+
worldwide partnership in safety and robotics
Our personnel and investors share our profound certainty that we will revolutionize the world of industrial safety, bringing it to a totally new level, saving human lives.
Want to join the Inxpect team?
Submit your curriculum vitae