C203 provides basic but robust
control functionality for any Inxpect safety radar sensor.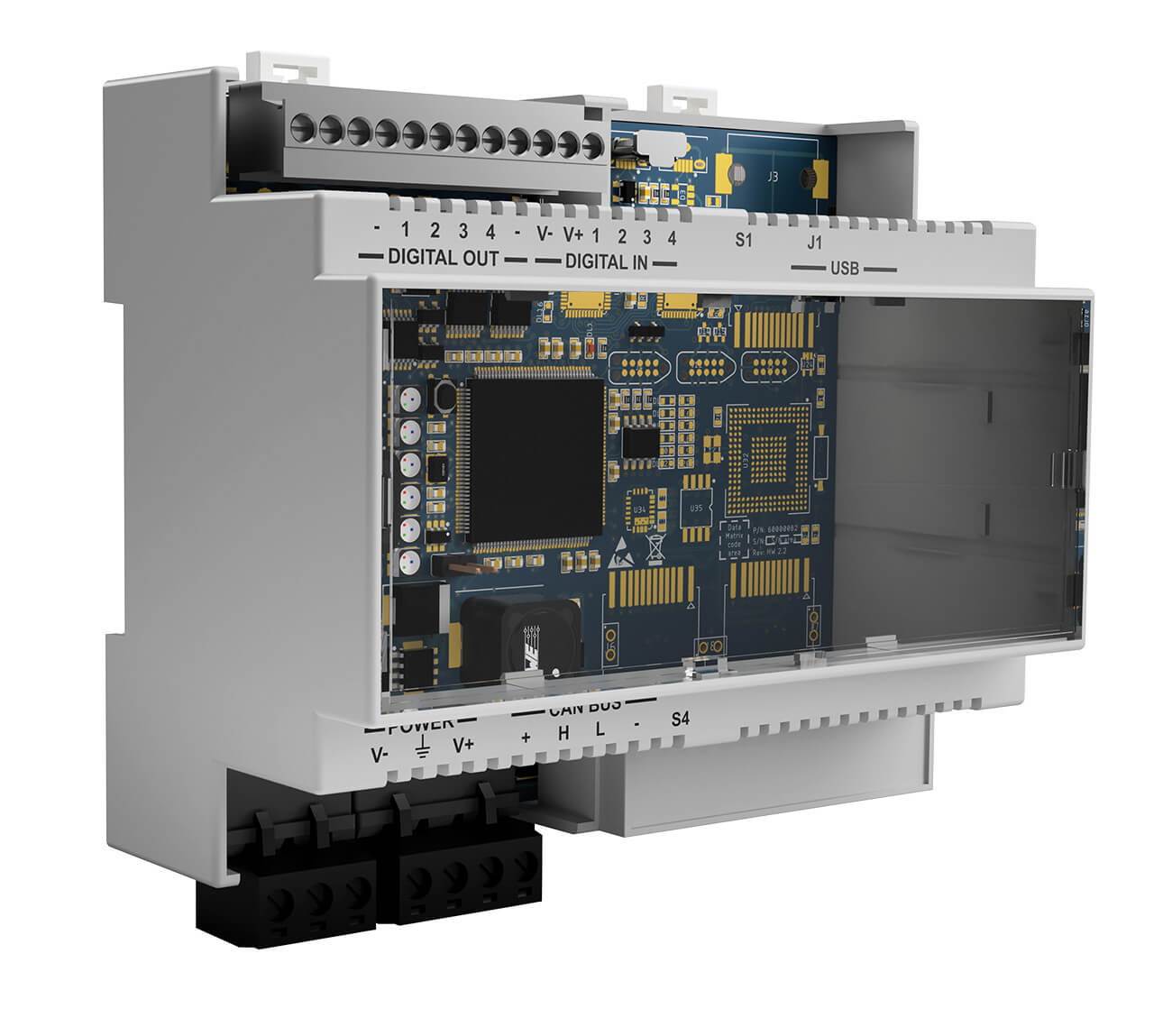 Dynamic setting of detection fields
With the C203 USB it is possible to change the detection field dynamically by selecting in real time one of the 8 available configurations. This feature is particularly useful in mobile applications, like AGV (Autonomous Guided Vehicles) and MIR (Mobile Industrial Robots) applications.
Secure usb configuration
Local configuration and management of product parameters.
Digital inputs
Two dual channel inputs which support the following functions:
restart signal
muting signal
dynamic configuration switch
system recondition
stop signal
The following functions can also be used as single channel:
restart signal
system recondition
Safety outputs
Two dual channel safety outputs for the detection signal, either for one or more detection fields or four digital OSSD outputs used individually (non safe) which can be configured as:
system diagnostic signal
restart feedback signal
muting enable feedback signal
Muting function
The system can be configured to temporarily inhibit the capability of one or more sensors, avoiding an alarm status when a movement is present in their field of view.
Maximum flexibility.
One control unit, from one to six sensors: small to large, simple to complex, a solution for every requirement.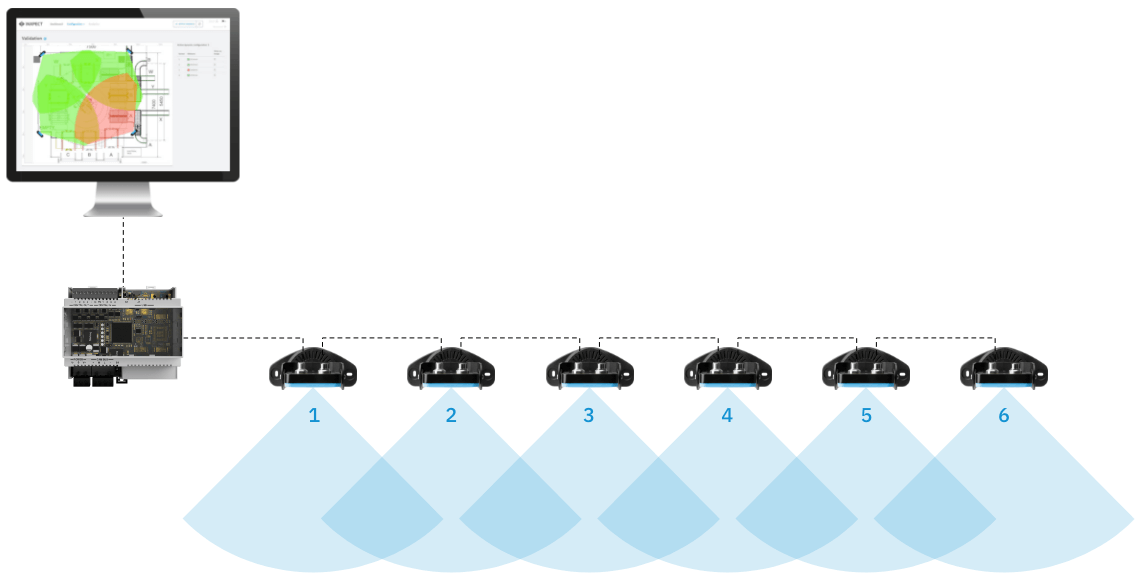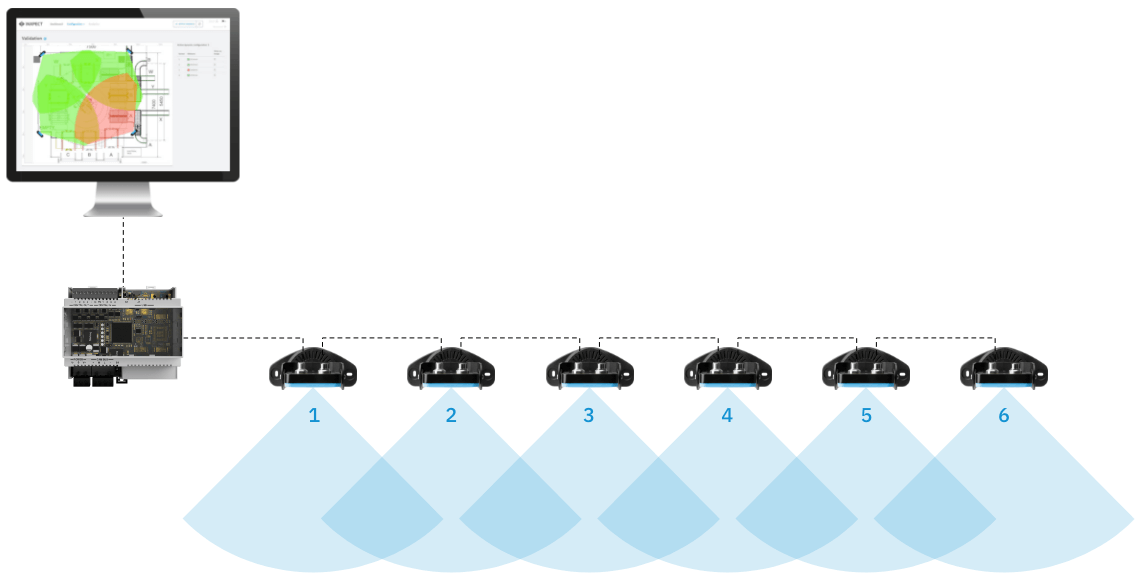 Automatic background detection and removal allows the system to adapt itself to changing conditions in the work area.
The software supplied with the system allows for multiple configurations: assisted automatic configuration for regularly-shaped areas and manual configuration for monitoring more complex areas.
Programmable muting allows the creation of differentiated intervention areas where operators can gain safe access according to production logic.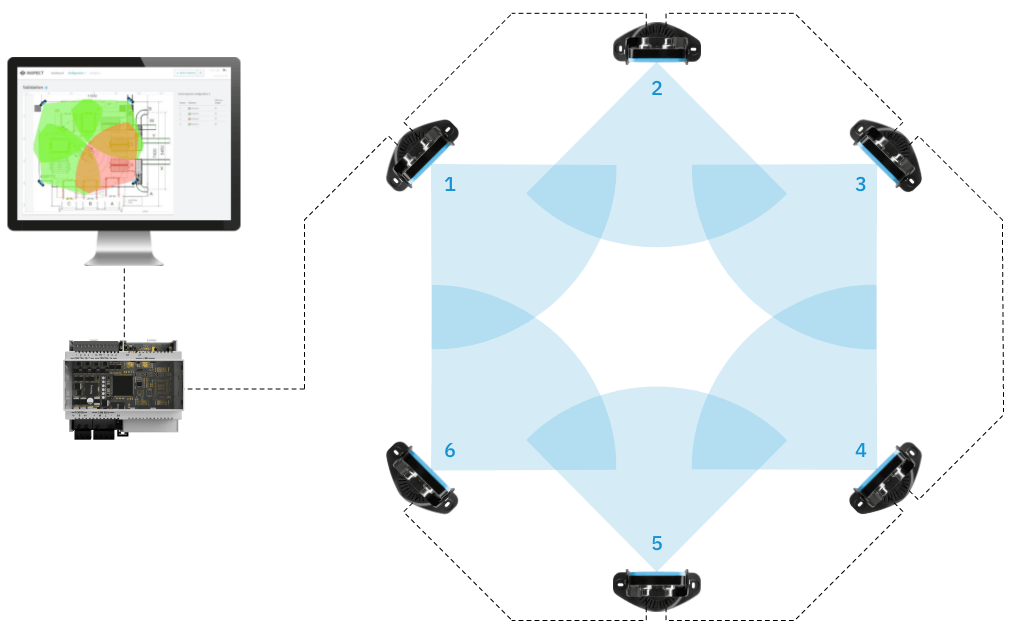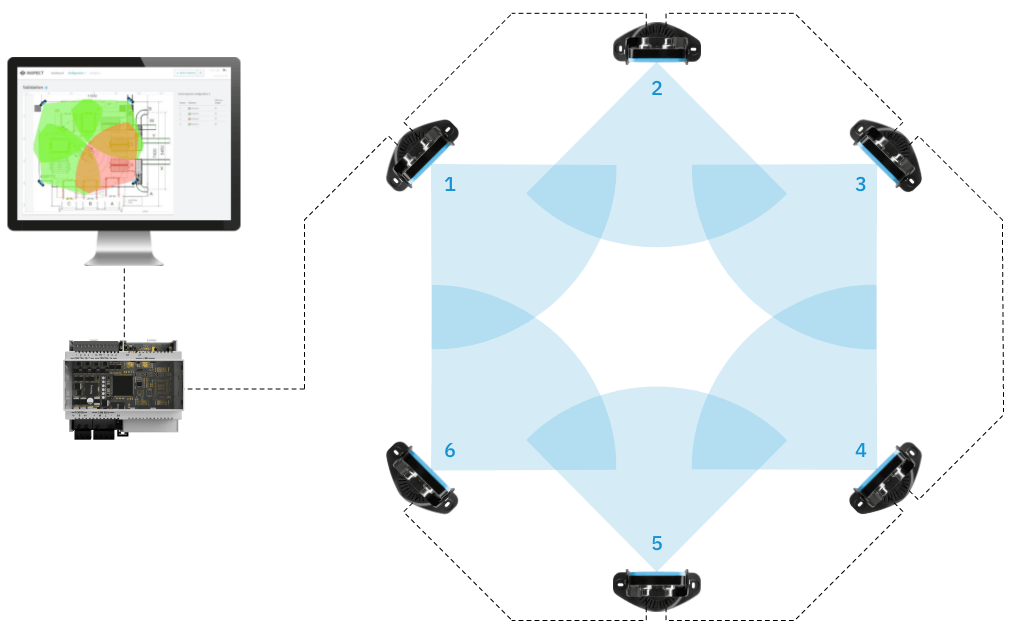 CONTROL UNIT 200 SERIES (C203A | C203B)
Outputs
4 Outputs Signal Switching Devices (OSSDs)
or 2 dual channel safety outputs
Safety outputs
High-side outputs (with extended protection function)
Max voltage: 30 V dc | Max current: 0.4 A | Max power: 12 W
Inputs
2 dual channel TYPE3 digital inputs with common GND
4 single channel TYPE3 digital inputs with common GND [from FW 2.0.0 onwards]
Power supply
24 V dc (20–28 V dc) Max current: 1 A (no OSSD)
Max power consumption
5 W (no OSSD)
Assembly
DIN guide
Degree of protection
IP20
Terminals
Section: 1mm2 | Max Current: 4 A with 1mm2 cables
System configuration
USB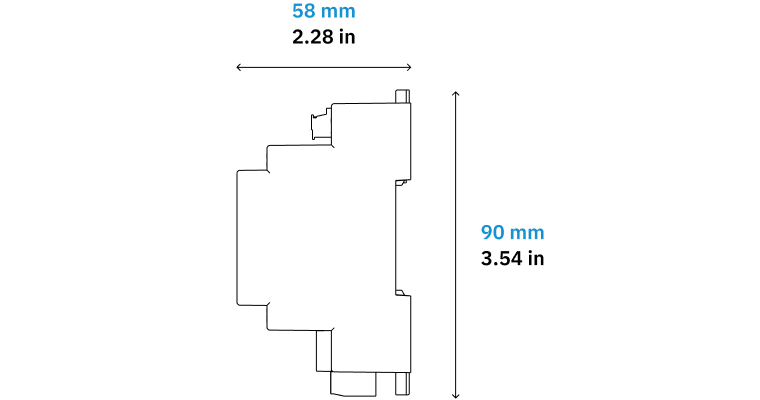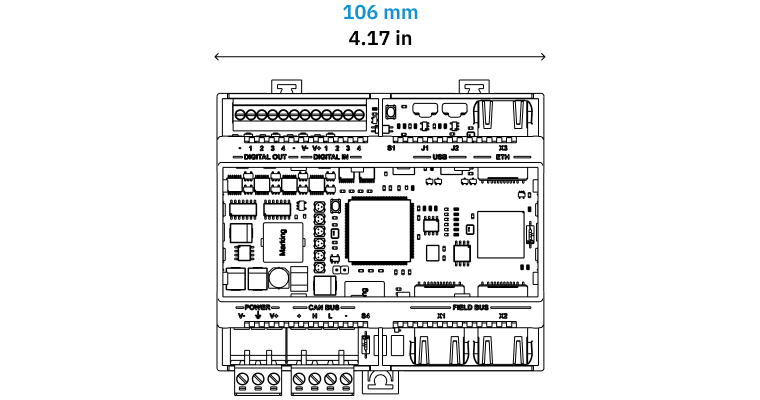 Watch animations on typical use cases