Configuring safety has never been this easy
The software allows simple and intuitive configuration and subsequent validation of the coverage area
The Inxpect Safety App is a software that can be installed on any PC or Mac, used for easily configuring the volumetric coverage areas of Inxpect safety radar systems, setting I/O interfaces configuration and system parameters, and run the validation. It is a fundamental support for installing any Inxpect safety system.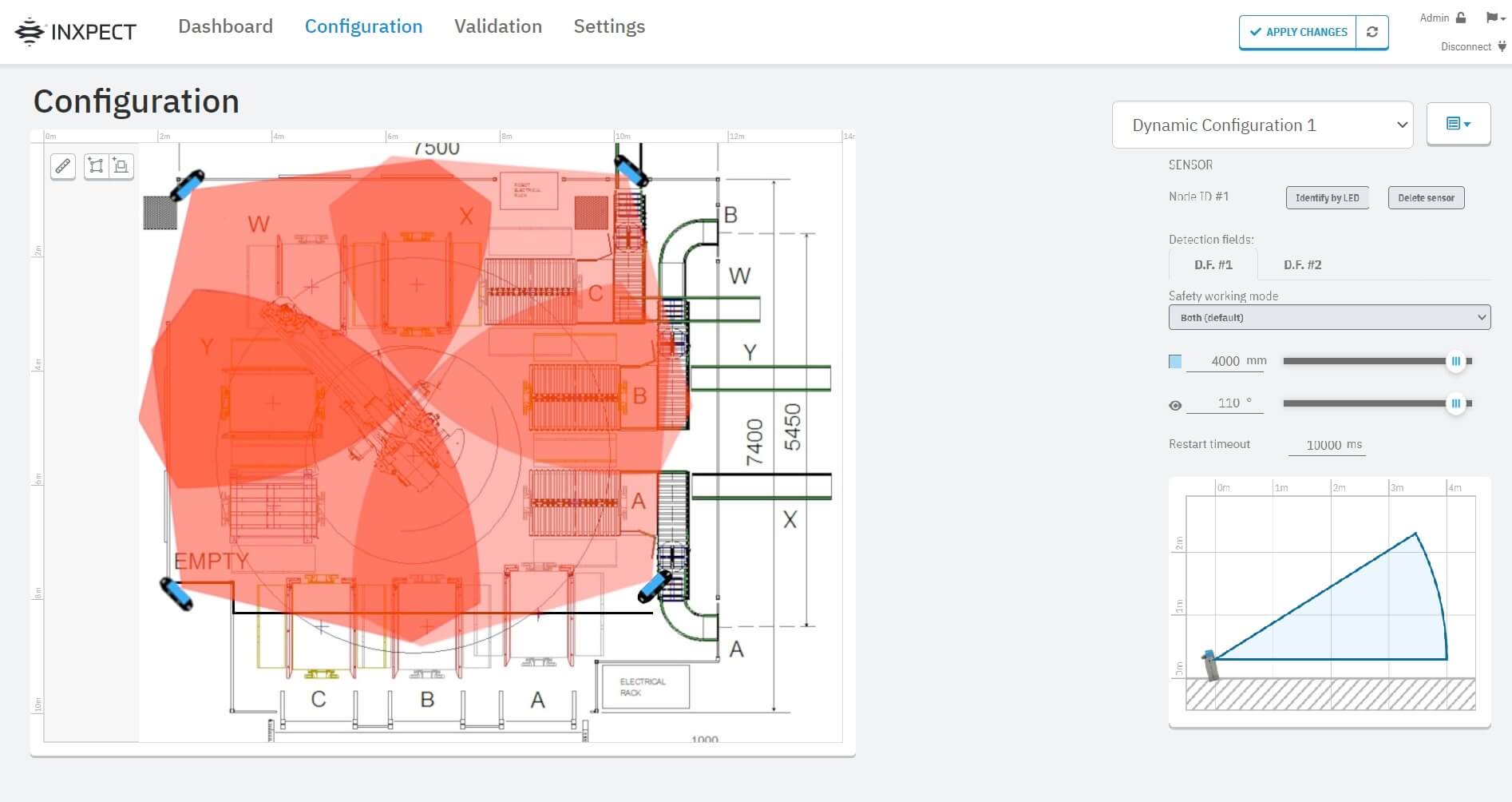 1
System configuration
It is easy to set all sensor and control unit parameters, as well as to import machinery layouts in different formats.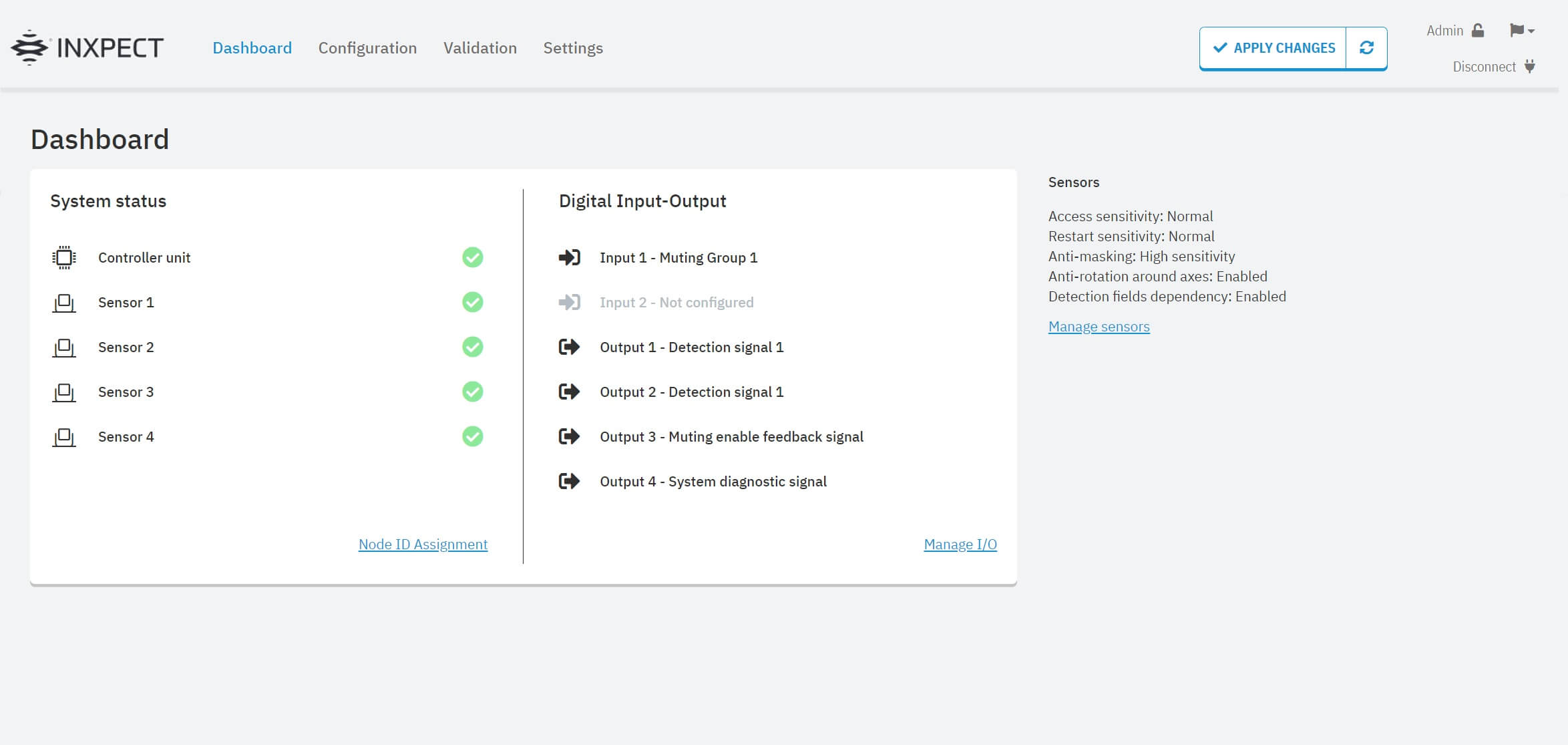 2
System status check
The status of the control unit and single sensors, outputs and inputs can be checked through the application.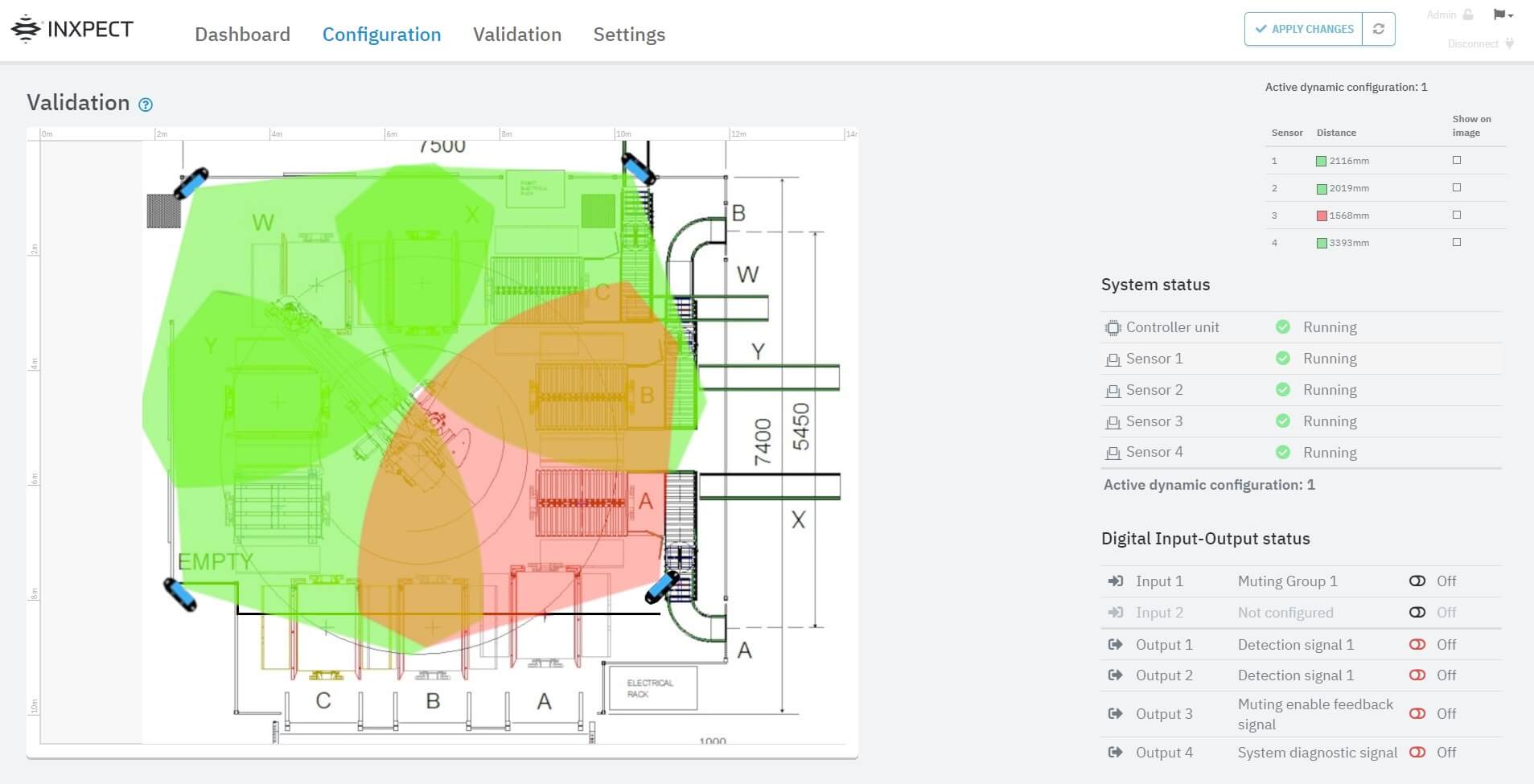 3
System validation
The software can be used to validate system function and draft validation reports.