Why Inxpect?
Because Inxpect means innovation
Working at Inxpect means taking part in a cutting edge technological project, sharing enthusiasm for constant challenges, being in a merit-based, informal environment, open to sharing and proactive exchange of ideas.
Our international team is continuously expanding, and we are always looking for people who identify with our values and who want to grow with us!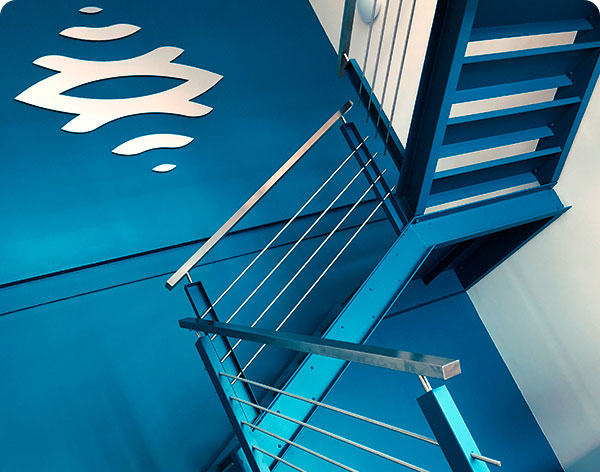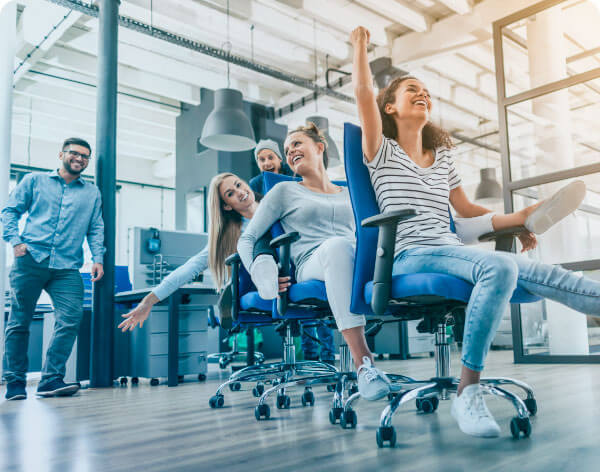 Improve
your team working experience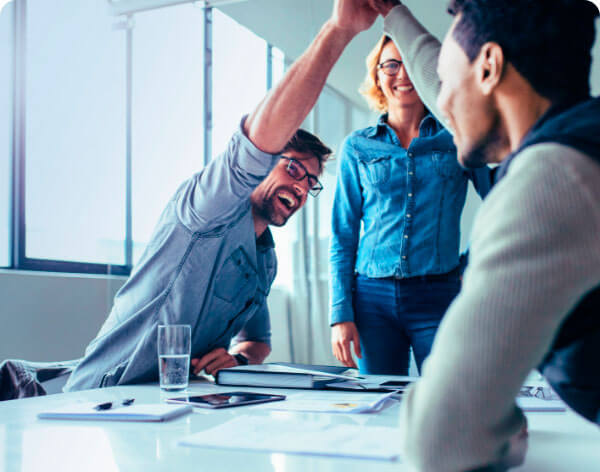 FIELD APPLICATIONS ENGINEER - CUSTOMER SUPPORT

Brescia

ll Field Applications Engineer è responsabile della relazione con i clienti acquisiti e svolge un ruolo di supporto alla forza commerciale nella fase di pre-sales.

Il ruolo prevede le seguenti responsabilità:

Affiancamento all'area vendita nelle attività di pre sales e post sales

Pianificazione, monitoraggio e analisi delle performance delle nuove installazioni presso i clienti

Assistenza tecnica di primo livello a supporto dei clienti

Raccolta dei feedback dai clienti e allineamento con il team di sviluppo per una continua e costante evoluzione

Progettazione e manutenzione della documentazione di supporto tecnico, inclusi casi d'uso e documenti di best practices

Requisiti:

​Attitudine a svolgere ruoli di contatto con il cliente

Disponibilità a trasferte nazionali ed internazionali

Buona conoscenza della lingua inglese parlata/scritta

Buone capacità relazionali e di lavoro in team

Approccio proattivo e predisposizione al problem solving

Laurea in ingegneria (preferibile) o cultura equivalente

Almeno 3 anni di esperienza in un ruolo customer facing nell'automazione industriale, supporto tecnico pre o post-vendita

Programmazione PLC

PRODUCT TEST ENGINEER

Brescia

La risorsa ha la responsabilità di definire ed eseguire il piano di test funzionali per i sistemi di sensori radar di sicurezza per uso industriale Inxpect, implementare metodologie e standard di prova, raccogliere i dati e redigere la documentazione tecnica necessaria a completare il processo che serve da feedback verso il gruppo di engineering.

In particolare:

progetta e gestisce l'esecuzione di test al fine di verificare la rispondenza di prodotti, componenti, soluzioni tecniche rispetto alle specifiche progettuali (tecniche, funzionali e di qualità);

definisce, integra, modifica le specifiche di test in relazione ai requirement di prodotto;

adegua ed aggiorna la metodologia di test in funzione di nuovi mercati di riferimento;

utilizza la strumentazione e i software necessari per elaborare ed analizzare i dati risultanti dalle prove;

collabora con i test engineer e con l'R&D nella definizione di azioni correttive sui progetti.

Requisiti essenziali:

Approfondita esperienza nel mondo dell'automazione industriale.

Carattere e

modus operandi

basati sulla metodicità.

Autonomia e propositività, orientamento al problem solving.

Costituiranno elementi preferenziali:

Diploma/laurea in ambito matematico, fisico, scientifico, elettronico o cultura equivalente

Conoscenza dei requisiti di sicurezza secondo la Direttiva Macchine

TECHNICAL SUPPORT ENGINEER - CHINA

Tianjin -China

Technical Support Engineers/Field Application Engineers are responsible for the technical relationship with customers and play a strategic role in supporting the sales team in both pre and post-sales activities. Chance to quickly develop into a technical managerial position in China subsidiary.



Position responsibilities:
• Supporting the sales team in pre- and post-sales activities by engaging prospects and customers on technical grounds.
• Planning, monitoring and performance analysis of new customers installations.
• First level technical assistance to support customers.
• Collecting technical feedback from the market, and effectively communicating such information with the R&D team.
• Driving the design and maintenance of technical support documentation, including use cases and best practices documents.

Education:
• Bachelor of Engineering or equivalent degree
• Electrical Engineering and Automation, Automation, Measurement and Control Technology and Instrumentation and other automation majors;

Working experience:
• At least 3 years working experience in electrical automation equipment, preferably in large manufacturing company and a customer-facing roles in industrial automation, pre- or post-sales technical support
• Familiar with PLC programming, servo system control, familiar with common modules of control system, familiar with common software of control system design is preferred;
• Familiar with project management, with independent project experience is preferred.

Requirements:
• Aptitude to customer-facing activities
• Willingness to travel both nationally and internationally
• Good knowledge of English, both written and spoken
• Excelling at teamwork
• Proactive approach to problem solving
• Strong communication and coordination ability and independent management ability, earnest and initiative in work, positive attitude, and strong sense of responsibility;
• Able to bear hardships and stand hard work, can work under great pressure, have good team spirit and coordination abilities

Company Introduction:
Inxpect engineers smart radar sensors, reinventing an old technology to make it applicable to industrial automation, robotics and other markets. With 3D sensing and extreme robustness to environmental disturbances, Inxpect radars are redefining the interface between humans and machinery, finally ending the war between productivity and safety.

Currently Inxpect has commercialised two generations of SIL-certified, smart radar sensor systems for industrial applications, the LBK System and SBV System. As of the time of this writing, they are the first safety-rated radar sensors certified for industrial use.

Thanks to their native 3D perception of the space, Inxpect safety radar systems are instrumental so that machinery in general, and robots in particular, can safely sense their surroundings, irrespective of environmental conditions and application segment.

The result is a revolution in the way human/machine collaboration is implemented, stopping the endless war between productivity on one side and human safety on the other.

With an outstanding, diverse and fast growing team and offices in Italy, Israel, Spain and Germany, Inxpect aspires to become a global leader in the smart radar sensor market.

Place of work: China


技术支持工程师 /现场应用工程师- 工业安全雷达系统
技术支持工程师/现场应用工程师 负责与客户的技术关系,并在支持销售团队的售前和售后活动中发挥战略作用。有机会在国内分公司快速发展到技术管理岗。

职位范围:
• 通过与潜在客户和技术客户的接触,支持销售团队开展销售前后活动。
• 策划、监察及分析新客户装置的表现。
• 支持客户技术援助。
• 收集市场的技术意见,并与研发团队有效沟通。
• 推动设计和维护技术支持文件,包括用例和最佳实践文件。

教育背景:
• 工程学士或同等学历
• 电气工程及自动化、自动化、测控技术及仪器仪表等自动化专业

工作经历:
• 至少3年电气自动化设备工作经验,最好在大型制造企业工作经历,在工业自动化、售前或售后技术支持方面担任面向客户的职位;
• 熟悉 PLC 编程、伺服系统控制,熟悉控制系统的常用模块,熟悉控制系统设计的常用软件者优先;
• 熟悉项目管理,有独立项目管理经验者优先;

要求:
• 工作中善于面对客户
• 愿意在国内和国外出差,入职后到海外总部培训1-2个月
• 良好的书面和口语英语
• 擅长团队合作
• 积极主动地解决问题
• 沟通协调能力强,独立管理能力强,工作认真主动,工作态度积极,责任心强;
• 能吃苦耐劳,能承受较大压力,具有良好的团队精神和协调能力

公司介绍:

Inxpect公司制造智能雷达传感器,升级换代雷达技术,使之适用于工业自动化、机器人和其他市场。

Inxpect雷达传感器,具有3D传感和对环境干扰的极端鲁棒性,Inxpect雷达正在重新定义人与机器之间的接口,最终结束生产力与安全之间的不平衡和矛盾。

目前,Inxpect已将两代SIL认证的智能雷达传感器系统,用于商业化和工业应用。截至本文撰写之时,他们是全球第一个获得工业用途的安全认证的安全雷达传感器。

由于Inxpect安全雷达系统本身对空间的3D感知能力,因此一般机械,尤其是机器人,无论环境条件和应用领域如何,都能安全地感知周围环境。其结果是实现人机协作的方式发生了一场革命,终止了生产力和人的安全之间无休止的战争。

凭借在意大利、以色列、西班牙和德国的优秀、多样化和快速增长的团队和分公司,Inxpect立志成为智能雷达传感器市场的全球领导者。
Interested in general positions?
Submit your curriculum vitae