Why Inxpect?
Because Inxpect means innovation
Working at Inxpect means taking part in a cutting edge technological project, sharing enthusiasm for constant challenges, being in a merit-based, informal environment, open to sharing and proactive exchange of ideas.
Our international team is continuously expanding, and we are always looking for people who identify with our values and who want to grow with us!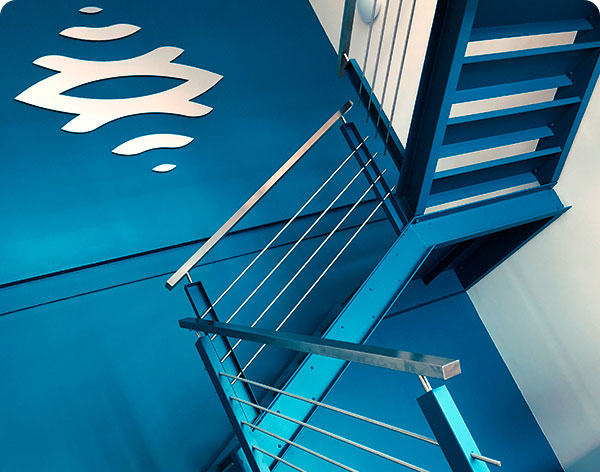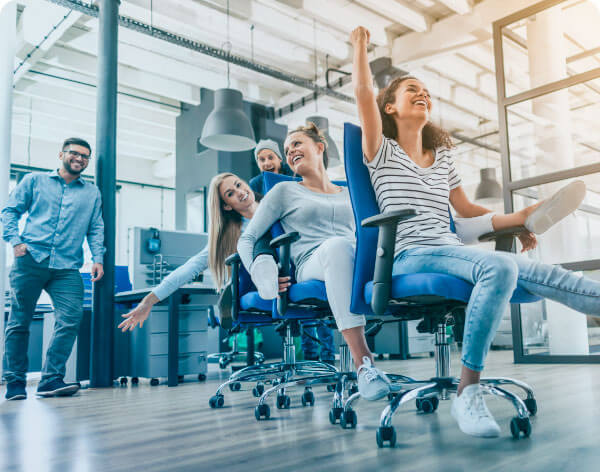 Improve
your team working experience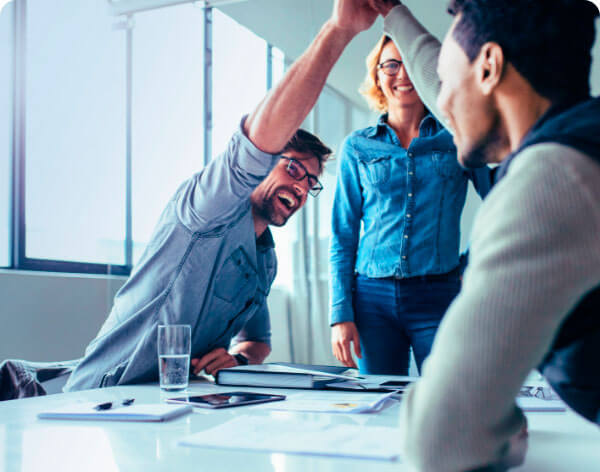 EMBEDDED SOFTWARE ENGINEER

Brescia

L'Embedded software engineer si occupa dello sviluppo di software e firmware per dispositivi embedded complessi multiprocessore (SoC). Il software/firmware dovrà gestire i diversi processori, le loro periferiche, lo scambio dati tra i core e con i dispositivi esterni (PC, PLC, etc…).

Requisiti:

​Laurea in ingegneria (preferibile) o cultura equivalente

Esperienza di sviluppo di software embedded o firmware (almeno 4 anni)

Conoscenza dei microcontrollori ARM Cortex (-A, -R, -M)

Conoscenza del linguaggio C

Conoscenza del sistema operativo Linux

Conoscenza delle principali interfacce di comunicazione (SPI, UART, I2C, etc…)

Familiarità con sistemi di versioning del codice (GIT, SVN)

Buona conoscenza della lingua inglese parlata/scritta

Capacità relazionali e di lavoro in team

Autonomia e propositività

I seguenti requisiti rappresentano un plus:

Conoscenza di sistemi operativi per MCU (FreeRTOS, etc…)

Conoscenza dei principali protocolli fieldbus settore industriale (Profinet, Ethercat, Ethernet/IP, etc...)

Conoscenze di programmazione di DSP

Vertriebsmitarbeiter im Aussendienst Gebiet Deutschland m/w/d

Nürnberg - Germany

Warum bei Inxpect?

Bei Inxpect zu arbeiten, bedeutet, Teil eines visionären technologischen Projekts zu sein, die Leidenschaft für ständig neue Herausforderungen zu teilen und in einer informellen, leistungsorientierten Umgebung tätig zu sein, die von Meinungsaustausch und Proaktivität geprägt ist.

Unser internationales Team wird kontinuierlich größer. Wir suchen Personen, die sich mit unseren Werten identifizieren und mit uns wachsen wollen!

Ihre Aufgaben

Kundenkontakt und technische Produkte sind Ihre Leidenschaft?
Sie sorgen für kompetente Beratung im Außendienst für den Bereich Maschinensicherheit
Das Hauptaugenmerk liegt auf dem Vertrieb unserer Produkte aus der Roboter-/ Automations- und Sicherheitstechnik
Sie pflegen den Kundenstamm in Ihrem Vertriebsgebiet und erweitern diesen durch Neukundenakquisition
Zusätzlich sind Sie mit auf unseren Messen dabei und informieren Interessenten und Kunden auf unserem Stand
On the road und im Homeoffice beraten Sie vorhandene und neue Kunden in allen technischen und kommerziellen Fragen

Ihr Profil

Elektrotechnische Berufsausbildung mit Weiterbildung zum Dipl. Ing. / Bachelor / Techniker / Meister (m/w/d)
Erste Berufserfahrung in den Bereichen Automation, Steuerungstechnik oder Elektrokonstruktion
Hohe Reisefreudigkeit, kontaktfreudig und offenes Auftreten

Was bieten wir

Einarbeitung mit professioneller Unterstützung.
Umfassendes Vergütungspaket, das der Erfahrung des Bewerbers entspricht.
Dynamisches und leistungsorientiertes Umfeld.
Individuelle Arbeitszeitmodelle, Raum für kreatives und flexibles Arbeiten.
Firmenfahrzeug zur privaten Nutzung.
Unternehmen mit hohem Potenzial zum Marktführer für innovative industrielle Sensorik in der Sicherheitstechnik
Niederlassungen in Italien, Israel, und Spanien
Ein Unternehmen mit solider Finanzierung: 20+ Millionen Euro
20 aktive Patentfamilien
20+ Doktoranden in Bereich F&E
15+ Partnerschaft mit Global Playern in Sicherheit und Robotik

JUNIOR GRAPHIC DESIGNER

Brescia

La risorsa, inserita all'interno del team di comunicazione, verrà affiancata e formata gradualmente così da poter supportare il team nella realizzazione di materiale grafico in linea con la Corporate Brand Identity. Siamo alla ricerca di una persona volenterosa e creativa, attenta ai dettagli e propensa al lavoro in team e all'interazione con altre risorse (interne ed esterne all'azienda).

La risorsa svolgerà le seguenti attività:

Realizzazione dei materiali di comunicazione online e offline (brochure, cataloghi, presentazioni, packaging, visual per campagne web e newsletter, etc.), in cooperazione con l'agenzia di comunicazione esterna.

Supporto alla realizzazione di newsletter aziendali, sia per la parte grafica che testuale in lingua italiana e inglese (altre lingue a titolo preferenziale).

Supporto all'organizzazione di fiere ed eventi del settore.

Supporto alla gestione dei canali digitali dell'azienda (Sez.News, LinkedIn, Vimeo, etc.).

Interfaccia diretta con la web agency per il mantenimento e gestione dei siti web.

Requisiti:

Diploma superiore in discipline legate alla comunicazione e alla grafica.

Titolo preferenziale: laurea ad indirizzo comunicativo/grafico o discipline correlate.

Esperienza nell'utilizzo dei principali programmi di impaginazione e grafica (Suite Adobe)

Conoscenza del contesto digital e degli strumenti di online advertising

Conoscenza preferenziale degli strumenti per il monitoraggio delle performance (Analytics)

Capacità relazionali, proattività, orientamento al risultato

Precisione e attenzione ai dettagli

Flessibilità e spirito di adattamento

Inglese: almeno livello C1 (QCER)
Interested in general positions?
Submit your curriculum vitae
Inside Inxpect

🎉